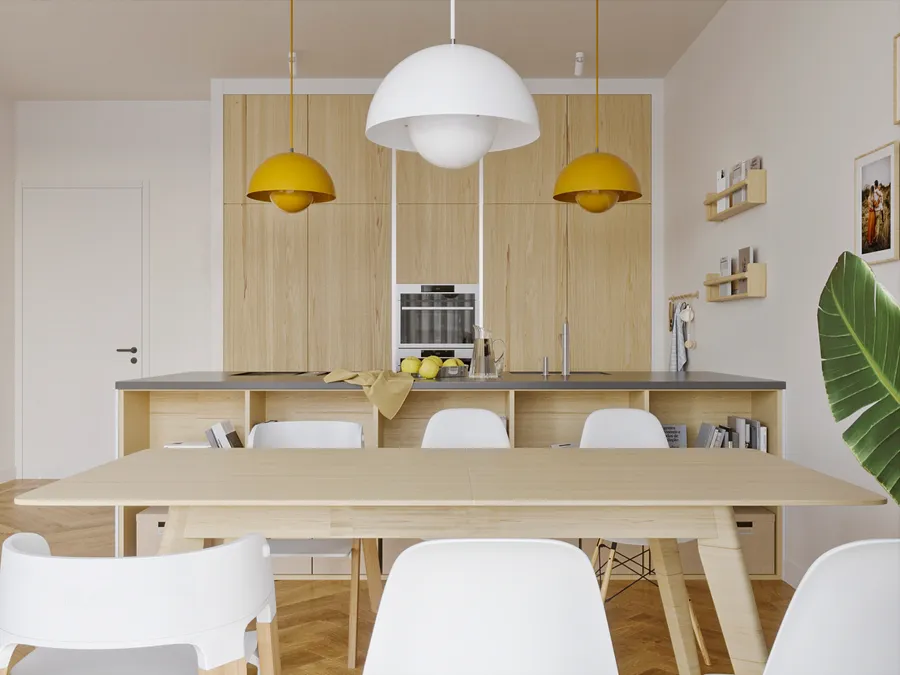 A Sensuously Designed Amsterdam Zuid Apartment for a Family of Four
We recently had the delightful opportunity to indulge a family of four in pursuing a pleasure-focused transformation of their new apartment's interior.
Upon our initial encounter with the space, it presented itself as an untouched canvas, boasting pristine white walls and a flawlessly poured floor. Yet, our clients yearned for a dwelling that oozed vibrancy, allure, and unapologetic comfort. We enthusiastically embraced the challenge of metamorphosing the apartment into an intimate sanctuary for the family.
Employing our proficiency and meticulous attention to detail, we guided the family towards realising their hedonistic vision. The culmination was a sumptuously welcoming abode, impeccably tailored to their style and requirements.
In our company, we take immense pleasure in our capacity to collaborate with clients in sculpting personalized spaces that echo their distinctive preferences and way of life. Regardless of the size of the project, be it a compact apartment or a sprawling residence, our ambition is to ensure every endeavor is a triumphant celebration of hedonism.