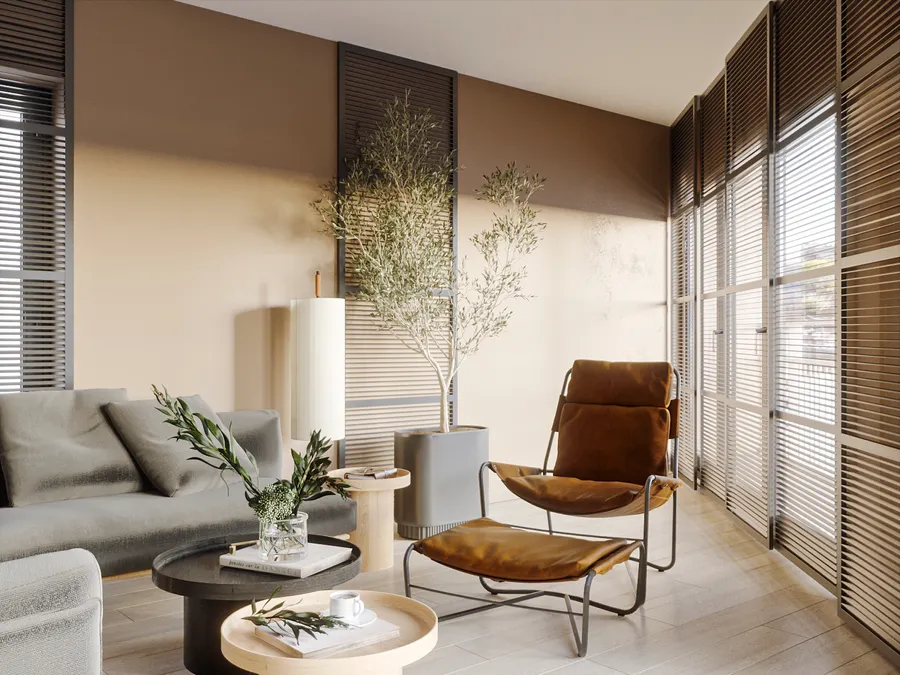 Exquisite Urban Haven: Delightful Apartment Near Amsterdam's Central Station
Unveiling the ultimate indulgence: our recent project - a full transformation of a luxurious apartment in the vibrant core of Amsterdam! In a mere two months, we metamorphosed an empty canvas into an exquisite and gratifying sanctuary tailored to our client's personal taste and flair.
The project commenced in November when the new owner expressed their desire for a contemporary, inviting space, infused with a touch of Japandi elegance. Collaborating intimately with the client, we crafted a design that exceeded their desires, meticulously overseeing every aspect - from handpicking skilled builders and contractors to curating and installing lavish furniture, ambient lighting, and sumptuous textiles.
The outcome is a breathtaking haven that fuses organic materials, rich hues, and ageless design elements. The client arrived on February 20th, with nothing more than a suitcase, and was instantly swept away by the opulence of their new abode.
Naturally, a few more decadent additions remain, such as integrating bespoke storage systems and shutters and giving the kitchen a fresh coat of paint. But we are sure that these final touches will only amplify the overall allure and gratification of this lavish apartment.