Meet the Experts Behind Your Dream Home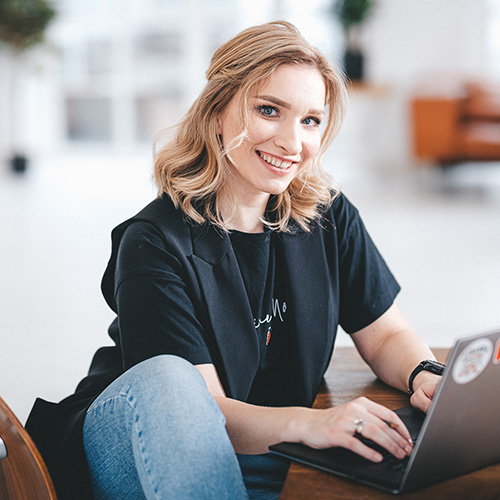 Valentina Labodina
Interior designer and CEO
+31 627 293 051
Say hello to Valentina, the visionary founder and driving force behind our studio! With a background in data analysis and management, she found her true calling in crafting exquisite, comfortable, and luxurious homes for our discerning clients. Valentina's innate ability to connect with clients and understand their unique desires allows her to create bespoke living spaces tailored to their needs and aspirations.
Continuously evolving and pushing the boundaries of design, Valentina is always on the lookout for innovative ideas and approaches to elevate our studio's work. She's excited to soon unveil a groundbreaking interior space in Amsterdam, offering an unmatched experience for those seeking to indulge in the finer aspects of home living. Join Valentina and our dedicated team on this thrilling journey as we continue to transform living spaces into dream homes that cater to your every desire!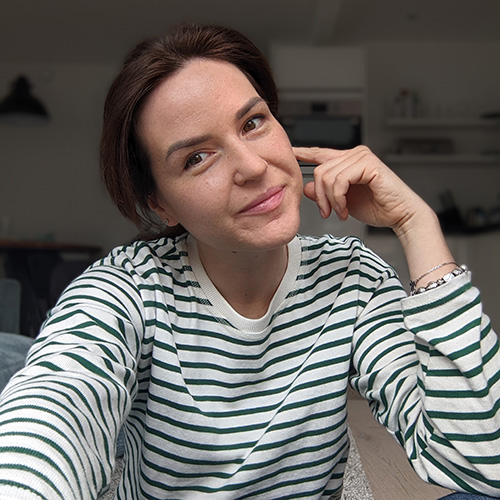 Dziana Koutun
Project Manager
+31 686 494 267
Introducing our accomplished project manager, Dziana, a key player in bringing our clients' interior design dreams to life at Design Labodina studio. Possessing exceptional organizational skills and a meticulous eye for detail, Dziana ensures that every aspect of the project unfolds seamlessly, from the initial consultation to the final installation.
At Design Labodina, we prioritize delivering extraordinary customer service and fostering enduring relationships with our clients. Dziana embodies these values, maintaining regular communication with clients to keep them updated on their project's progress while promptly addressing any concerns or inquiries they may have. Her remarkable ability to anticipate client needs and empathize with their vision sets her apart, guaranteeing a delightful and effortless design experience tailored to the discerning tastes of our clientele.
Crafting Bespoke Living Spaces with Purpose
When entrusting someone to create your home, it's essential that your values and life philosophy align. That's why we're eager to share the guiding principles behind our work.
Refined Comfort
Our commitment to creating living spaces focuses on striking the perfect balance between indulgence and relaxation, ensuring that our clients can fully enjoy their surroundings. By blending sophisticated design elements with cozy and inviting touches, we provide a truly elevated sense of comfort and well-being in their homes.
Timeless design
We believe in crafting interiors that transcend trends and fleeting styles. Our focus is on the enduring quality of both the design and materials used in our projects, ensuring that our clients enjoy a consistently fresh and engaging living experience that stands the test of time.
Sustainability
Sustainability and quite-luxury go hand-in-hand at our studio. We meticulously select partners who are both truly sustainable and socially responsible, ensuring that the finishing, plumbing, furniture, lighting, and decor we offer our clients are not only eco-friendly but also of the highest quality and style.
Functionality
We understand the importance of creating interiors that are not only visually stunning but also highly functional. Our expertise lies in designing layout solutions that cater to our clients' unique lifestyles and requirements, seamlessly blending aesthetics with practicality for a truly harmonious living space.
Attention to details
We take great pride in our meticulous attention to detail, believing that every element of our clients' homes should be both beautiful and practical. This is why we go above and beyond to assist in selecting items such as bedding, towels, plants, dishes, vases, and art objects, ensuring a cohesive and well-curated living space.
Quality service
Delivering exceptional service is a top priority for us, as we strive to address and resolve any challenges our clients may face during their home redesign process. Our mission is to cater to each client's unique needs, ensuring a seamless and satisfying experience throughout their design journey.
Great partnership
Cultivating strong partnerships is crucial for the successful completion of our projects. We emphasize the importance of nurturing these relationships and carefully select contractors based on their responsibility, quality, and outstanding service. Our dedication to collaborating with top industry professionals ensures that our shared commitment to excellence is reflected in every aspect of our work.
Smart Investments for Lasting Value
We understand that quality design and the right interior pieces are key to maintaining and increasing the value of your real estate. Our timeless projects and carefully selected items ensure your space remains relevant and desirable in the market. Whether you plan to sell your home quickly or cherish the pieces as family heirlooms, our approach guarantees lasting value and appeal. Additionally, we offer an interior photography service to help our clients showcase their homes for top-dollar sales.
Does our vision inspire you? Get in touch and embark on the journey to craft your dream living space.