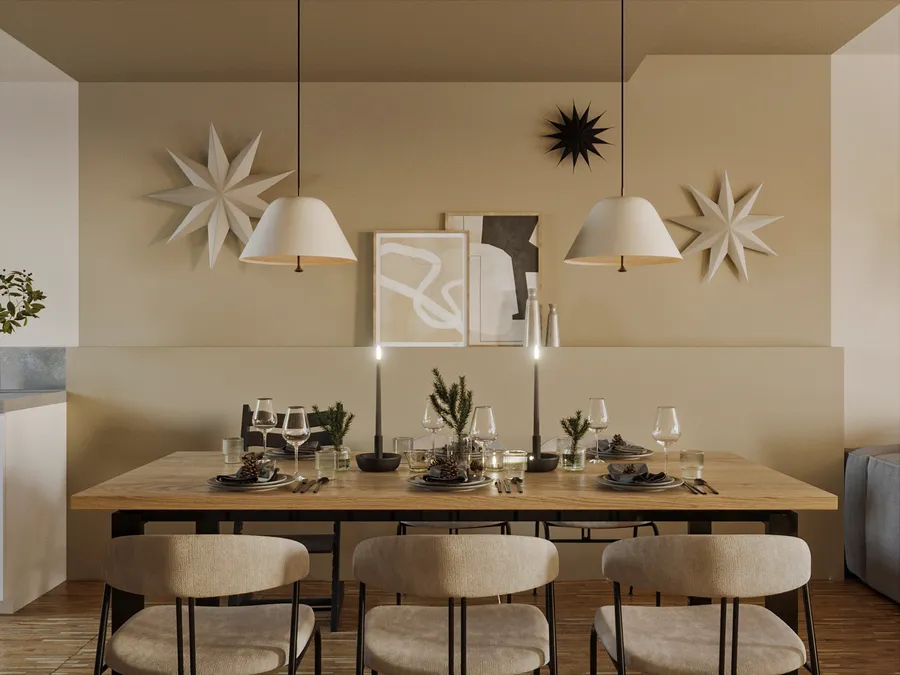 At our company, we recently had the pleasure of assisting a family who had just purchased a home in IJburg. They came to us seeking some adjustments to make the house more suitable for their needs and preferences.
We were able to modernize their kitchen, upgrade the lighting, restore the flooring, and select soothing colour schemes for the walls. Additionally, we helped the family choose furniture, lighting fixtures, textiles, and décor that would make their new home comfortable and inviting.
Our team takes pride in our ability to work closely with clients to achieve their desired results. We believe that every home should be a haven, and we strive to create spaces that are both functional and aesthetically pleasing.