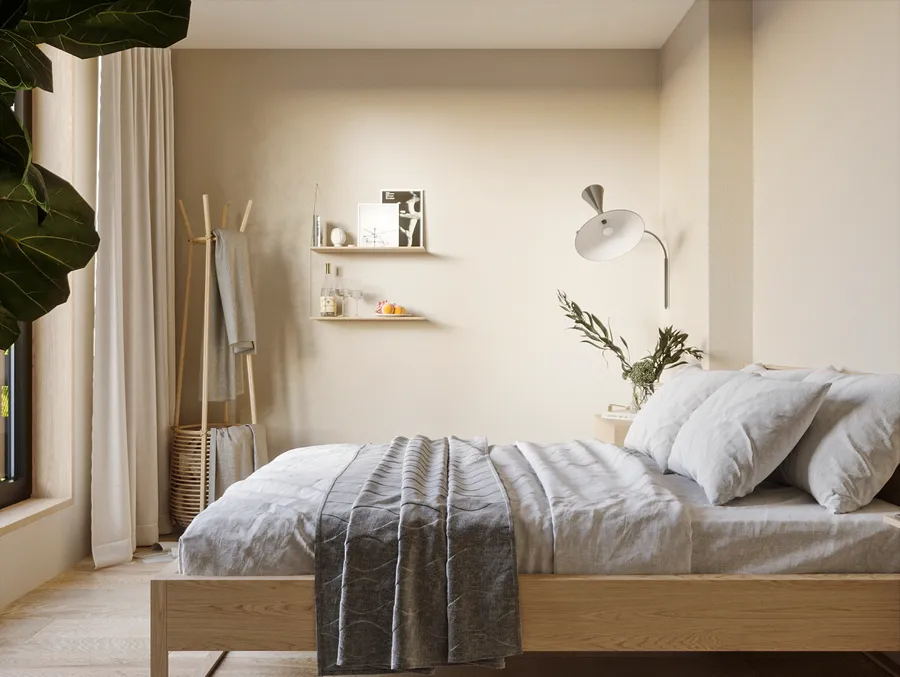 Top-Floor Retreat: A Tranquil Bedroom Haven in Steigereiland, Amsterdam
Immerse yourself in sheer indulgence with this alluring home renovation project, designed to entice the senses and elevate your everyday living experience. A discerning couple sought our expertise to transform their abode by constructing a sumptuous extension, incorporating a lavish bedroom and an intimate workspace.
Our visionary design team skillfully crafted a bespoke sanctuary tailored to the couple's desires. Every detail was meticulously chosen to create an atmosphere of luxury and comfort, from the rich colour palette to the exquisite materials, plush furnishings, and ambient lighting.
The pièce de résistance is the breathtaking terrace, where we meticulously curated an outdoor oasis for unparalleled relaxation and entertainment. The result is an enchanting haven that caters to the hedonist in all of us, exuding sophistication and captivating charm at every turn.
Step into your dream home and bask in the pleasure of this truly exquisite renovation, where luxury and extravagance know no bounds.