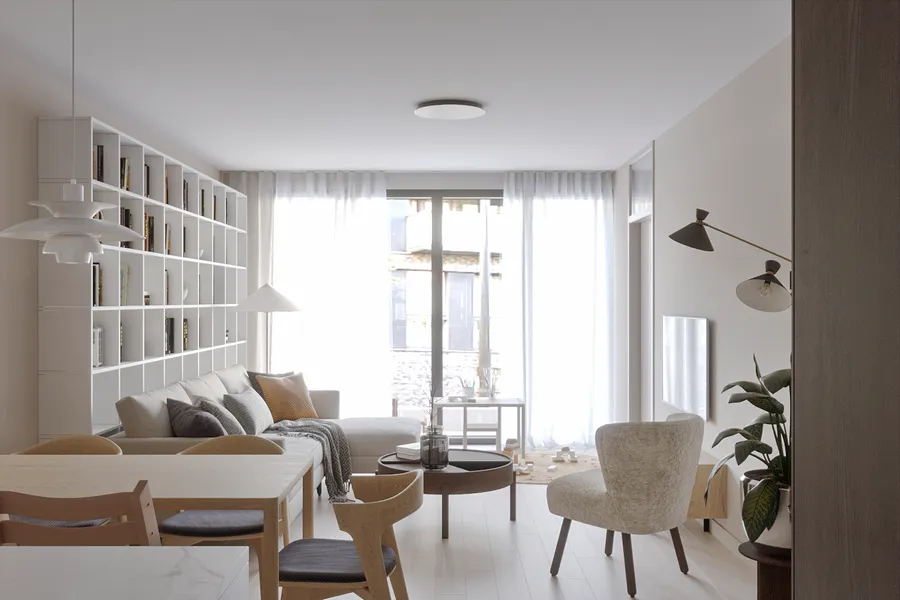 Reimagined Living Spaces: Kitchen and Living Room Transformation in IJburg, Amsterdam
A family came to us seeking a transformation of their apartment's kitchen-living area. Their primary concern was the poorly designed kitchen, which required a complete revamp while retaining the original utilities.
The intricate nature of this task called for meticulous attention to detail in the kitchen's redesign. Our team rose to the challenge, skillfully crafting a stylish and functional kitchen-living space that catered to the family's needs and preferences.
In the end, we successfully delivered a warm, practical, and aesthetically appealing kitchen-living area that addressed the family's requirements and enhanced the overall ambience of their apartment.