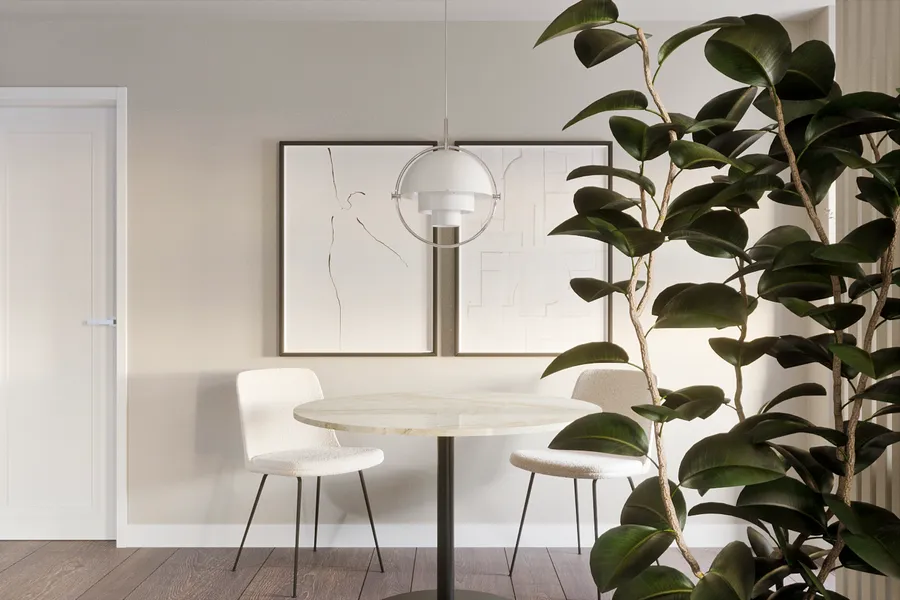 Chic Urban Makeover: Couple's Apartment Revitalization in Old Zuid, Amsterdam
In the heart of Amsterdam, a young couple sought to transform their one-bedroom apartment into a multifunctional sanctuary that catered to their diverse needs. With only 45 square meters to work with, our challenge was to thoughtfully incorporate a kitchen, sofa, dining, and work areas, as well as a hallway space into the compact living quarters. Additionally, we were tasked with designing a fresh bedroom layout.
Our design concept centred around a bright and cosy interior that seamlessly blended relaxation and work environments. The result is an ingeniously crafted space that maximizes every square meter, providing the couple with an inviting and comfortable haven tailored to their unique lifestyle.