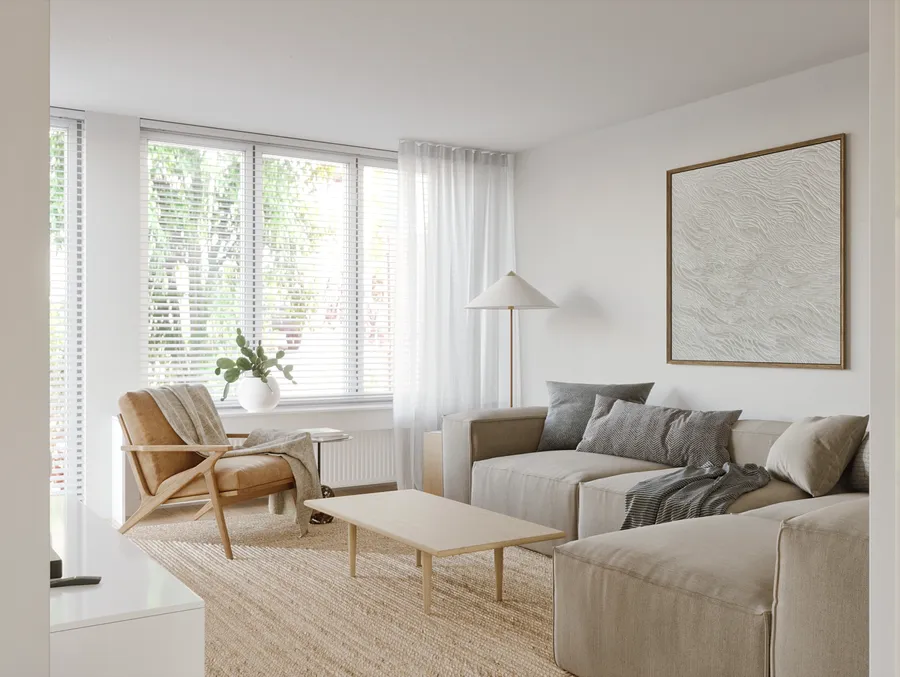 Pet-Friendly Family Hub: A Cozy Kitchen-Living Space for a Family, Dog, and Little Bird in Purmerend
Our team recently had the pleasure of bringing a young family's vision to life in Purmerend, the Netherlands. Their dream was to create a multifunctional kitchen-living room and conservatory that catered to their needs for entertaining, lounging, and efficient cooking.
The home featured an extension with a glass roof and wall, offering breathtaking views of the garden. Our clients sought to transform this area into a serene retreat, so we thoughtfully added an armchair to complement the existing couch. We also reimagined the kitchen layout, crafting a harmonious blend of functionality and beauty.
The final result is a luminous, inviting space that seamlessly balances comfort and style. This rejuvenated haven is now a cherished part of the family's home, destined to be enjoyed for years to come. Get in touch with us to discover how we can help elevate your own living spaces through expert renovation and design.