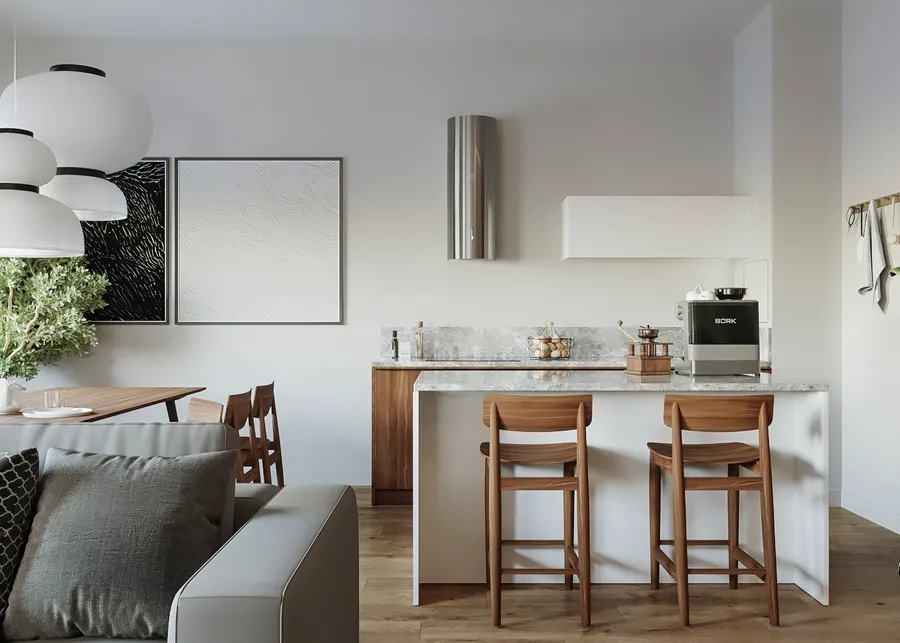 Stylish Urban Retreat: Contemporary Apartment for a Young Man in Moscow
The foundation of this project is rooted in the first price segment, which we have skillfully enhanced with elements from the second and third segments.
The residential complex "Serebryany Fontan" is situated on the grounds of the historic Alexeevskaya water pumping station, a true masterpiece of Moscow architecture. Constructed in 1892 under architect M.K. Geppener, the pumping station boasts a unique blend of pseudo-Russian style, red brick industrial Gothic, and eclecticism.
The famous architectural bureau SPEECH, led by Sergei Choban, designed the new complex as a seamless addition to the existing architectural composition. The complex is divided into sections, each featuring its distinct facade pattern.
My client's apartment is nestled within a white stone building adorned with a ribbed texture. This, along with the eclectic nature of the overall architecture, served as the primary inspiration for our project.
In this endeavour, we harmoniously merged several stylistic directions while staying true to our core principles of creating spaces filled with air, light, warmth, and cosiness. The result is an array of stunning views and reflections that encapsulate the essence of this remarkable location.