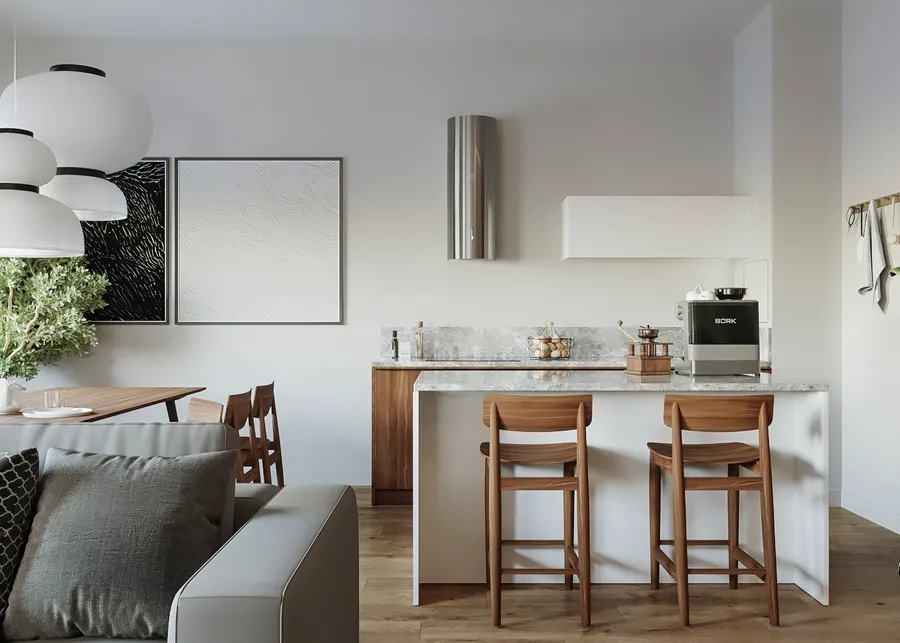 The basis of this project is the first price segment, which we complemented with positions from the second and third segments.
The housing complex "Serebryany Fontan" is being built on the territory of the Alexeevskaya water pumping station, which is one of the masterpieces of Moscow architecture. The pumping station was built in 1892 under architect M.K. Geppener and combined features of pseudo-Russian style, red brick industrial gothic, and eclecticism.
The architectural bureau SPEECH, led by Sergei Choban, designed the new complex, which became part of the already established architectural composition. The complex is divided into sections, each of which has its own unique facade pattern.
My client's apartment is located in a building made of white stone with a ribbed texture. It, as well as the original eclecticism of the entire architecture, served as inspiration for this project.
We harmoniously combined several stylistic directions in this project while remaining true to my principle of more air, light, warmth, and cosiness. We created many beautiful views and reflections.