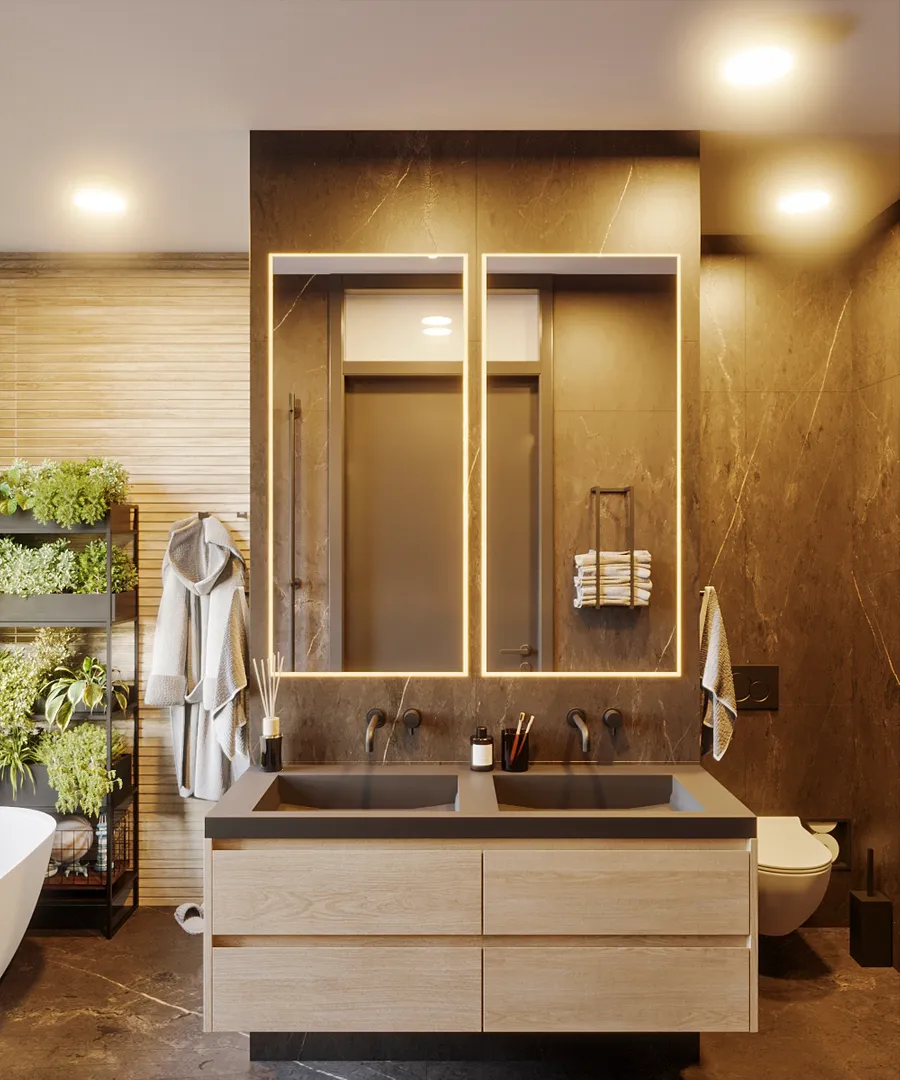 Three Elegant Sanctuaries: Bespoke Bathrooms & Toilet for a Central Island Home in Amsterdam
Indulge in the art of living with our captivating bathroom designs, tailored to elevate your senses and cater to your every desire. A sophisticated young family commissioned our studio to develop a concept and prepare a budget for installing three luxurious bathrooms in their stunning Central Island home in Amsterdam.
For the opulent master bathroom, our team artfully combined dark, warm hues with lush greenery to create an inviting, intimate sanctuary. The centrepiece of this haven is a sumptuous bathtub, perfect for unwinding after a long day or pampering oneself with a rejuvenating soak.
The children's bathroom embodies whimsy and playfulness with its vibrant colours and imaginative shapes, ensuring bath time is an enchanting experience for the little ones. This delightful space is designed to inspire joy and creativity, making it the perfect retreat for young minds.
The first-floor toilet showcases minimalistic elegance, balancing comfort with a refined, streamlined aesthetic. This chic space demonstrates that even the smallest rooms can be transformed into an elegant and gratifying retreat.
Our studio has crafted three distinct, alluring spaces that effortlessly blend functionality with indulgence, ensuring the satisfaction of the most discerning hedonist. Experience comfort and refinement with these exceptional bathroom designs, where pleasure and sophistication harmoniously coexist.