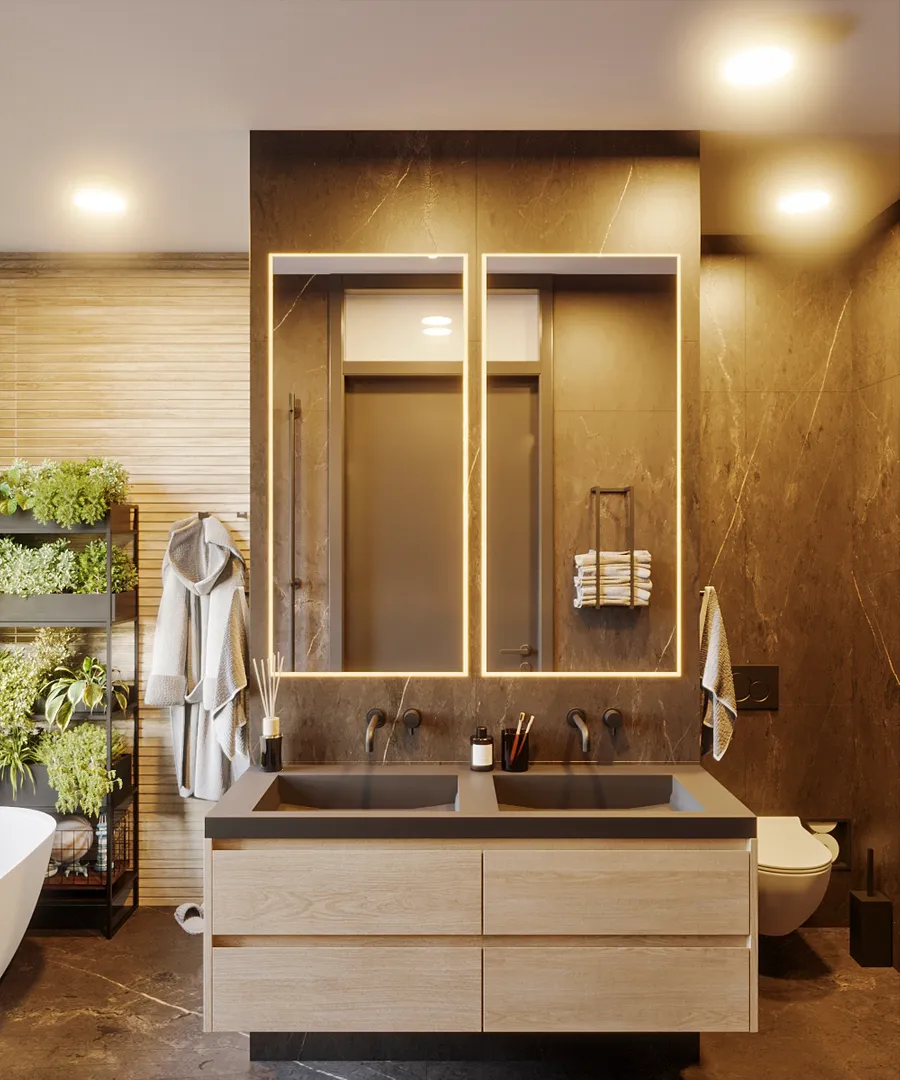 Two bathrooms and one toilet for big house in Central Island - Amsterdam
A young family building a house on the Central Island in Amsterdam approached our studio to develop a concept and prepare a budget for the installation of three bathrooms in their new home.
For the master bathroom, they wanted to use dark but warm colours, greenery, and a comfortable bathtub. For the children's bathroom, bright colours and unusual shapes were a priority. The toilet on the first floor had to be minimalistic yet comfortable.
As a result, we were able to deliver three ideal spaces tailored to our client's preferences.