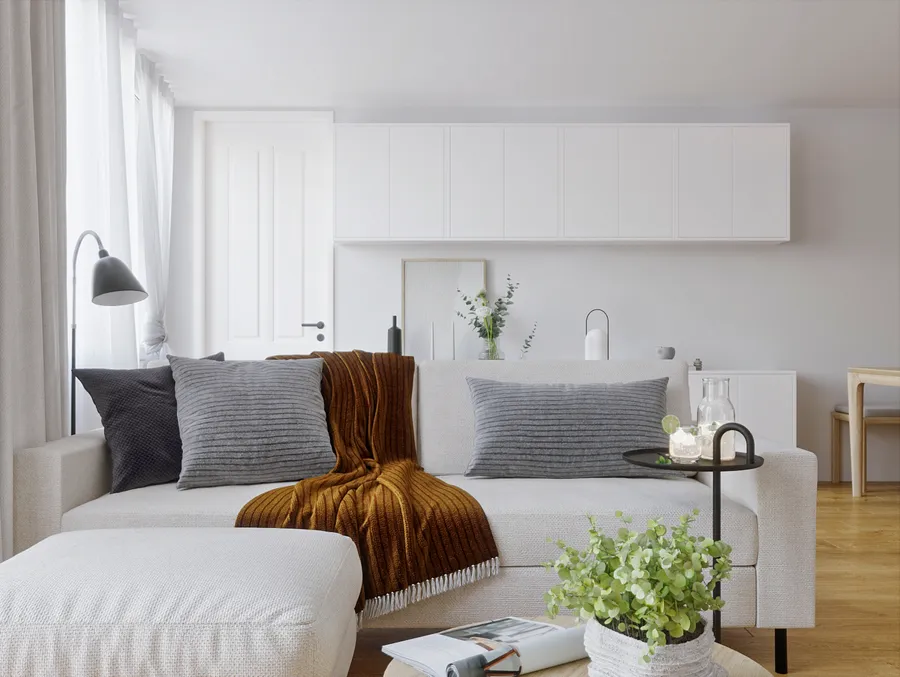 After purchasing their new apartment, our clients approached our studio for assistance in creating a concept for their home and bringing it to life quickly and efficiently.
Our task was to transform the kitchen-living space while preserving the kitchen and wooden floors. We also had to furnish the bedroom and two offices and undertake a complete renovation of the bathroom and toilet.
Our client's preference for the minimalist Scandinavian style was taken into account, and we successfully incorporated their vision into the project, delivering a stunning final result.