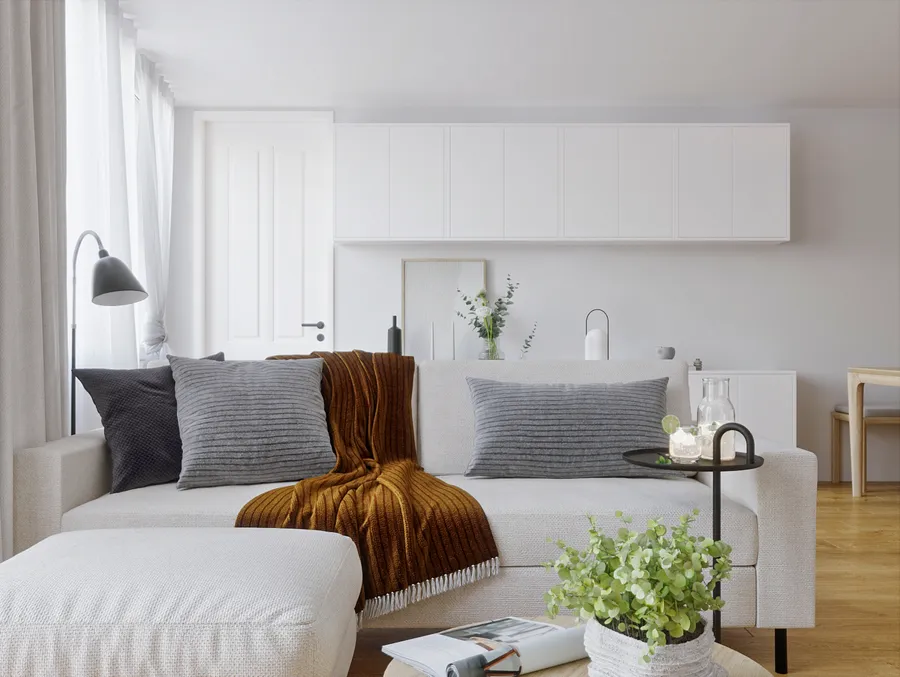 Contemporary Family Haven: Full-Scale Apartment Transformation in Frankendael, Amsterdam
Upon acquiring their new apartment, our clients entrusted our studio with the mission of swiftly and efficiently crafting a fascinating concept for their home that aligns with their vision.
Our challenge involved transforming the kitchen-living area while maintaining the existing kitchen and wooden floors. Additionally, we were tasked with furnishing the bedroom, and two offices and executing a comprehensive renovation of the bathroom and toilet.
Considering our clients' affinity for minimalist Scandinavian design, we seamlessly integrated their preferred aesthetic into every aspect of the project. The outcome is a breathtaking living space that artfully balances form and function.
By merging our expertise with the clients' unique style preferences, we have curated a home that exudes both sophistication and warmth, providing a serene sanctuary for our clients to enjoy for years to come.